Energy Advice Project Press Release
28th June 2019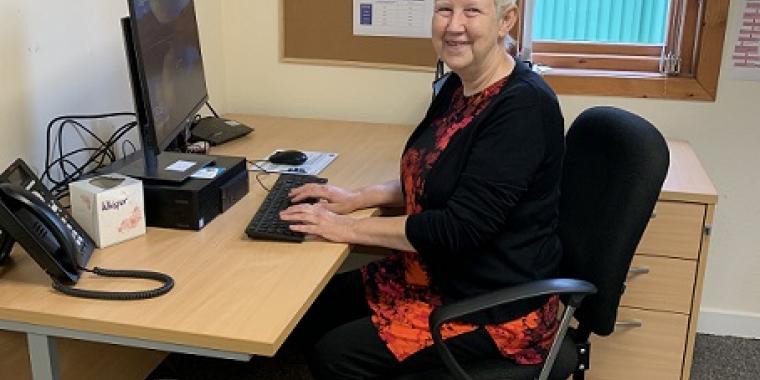 New Caithness & Sutherland Energy Advice Network delivered by East & Central Sutherland Citizens Advice Bureau
East & Central Sutherland Citizens Advice Bureau has secured funding through Scottish and Southern Electricity Networks (SSEN) and Citizens Advice Scotland to employ an energy adviser on a yearlong energy advice project. The bureau, in partnership with Caithness CAB and North and West Sutherland CAB, will deliver energy advice across Caithness and Sutherland.
Pat Sproul, who previously worked on The Energy Advice Service run by the Kyle of Sutherland Development Trust, joined the East & Central Sutherland CAB team last week and will lead the project.
Higher energy costs, no access to the mains gas network, a higher proportion of stone built properties and the colder temperatures mean many people in Caithness and Sutherland can find it difficult to adequately heat their home.
Rhionna Mackay, manager of East & Central Sutherland CAB, said: "We are delighted to offer in depth energy advice across Caithness and Sutherland. We know how valuable energy advice is, especially in our rural area where many people have to choose between heating their home or buying food. A dedicated energy adviser will be able to provide support to clients across Caithness and Sutherland and to staff and volunteers at the three CABs involved, enabling larger numbers of clients to be supported."
The £140,000 initiative has been launched to help tackle fuel poverty in the north of Scotland. The partnership will last for a year, fully-funded by SSEN. The other CABs involved are Shetland, Western Isles and South West Aberdeenshire.
Managing director of SSEN, Colin Nicol, said: "Addressing the issue of fuel poverty is something that will require continued collaboration and co-ordination, and, at SSEN, we are determined to play our part. I'm delighted to be able to launch this partnership and look forward to working closely with Citizens Advice Scotland to ensure the most vulnerable receive effective and impartial energy advice.
"Although providing advice may seem like a small step, the benefits that can be unlocked for the most vulnerable are significant. I've every confidence that by working in partnership with CAS, we can help those in fuel poverty access the critical support and assistance they require."
If you require energy advice you should contact your local Citizens Advice Bureau who will organise a referral to the project. The project is seeking volunteers who would like to train to become energy advisers and deliver energy advice in Caithness and Sutherland through a Citizens Advice Bureau, please contact your local CAB for further information. You can contact East & Central Sutherland CAB by emailing advice@ecscab.org.uk or calling 01408 633000.